Well as some of you know, ive had an idea for Grandad and its called Project F.A.O.C, which stands for Feed Almera Owners Club.
So if that doesnt give it away, its going to become a Car-B-Q. Im using the back half the shell, including the rear doors which will be a seperate storage area from the BBQ in the boot... The BBQ itself will be built on a frame to slide out of the boot a little (so as to not bang your head) and the tailgate is going to be on sliders that will allow slide up and rest on the roof out of the way.
Anyway heres my progress so far...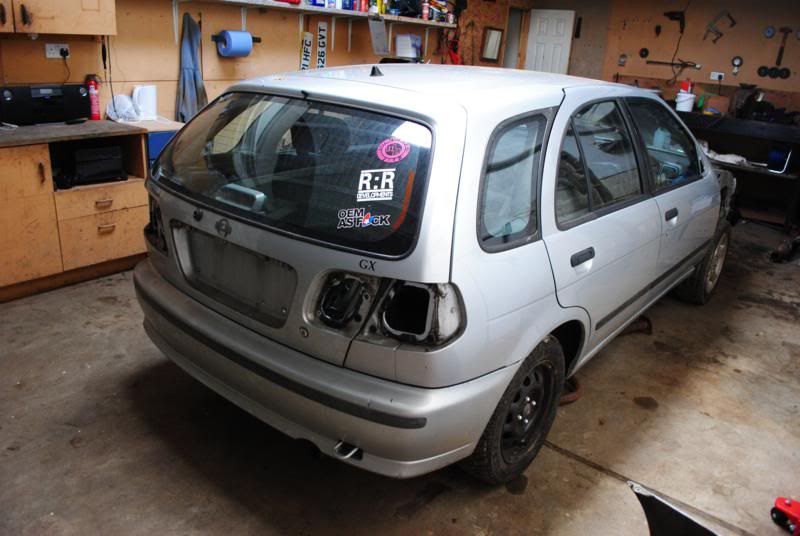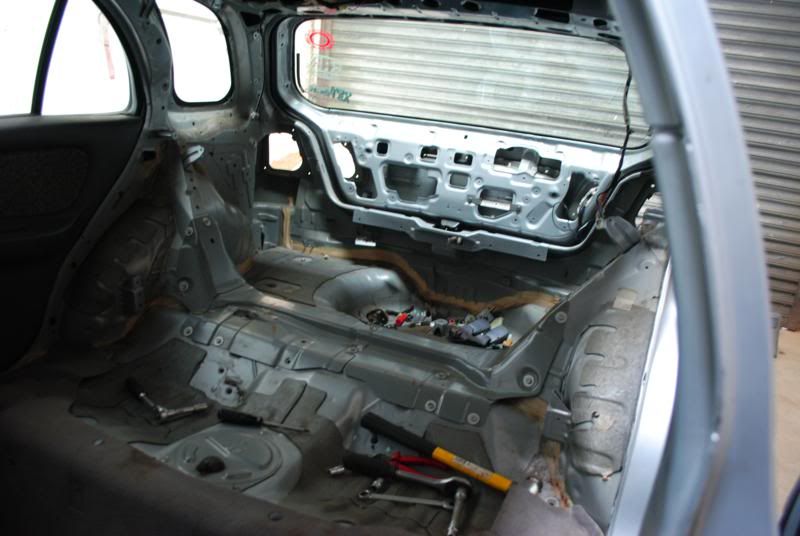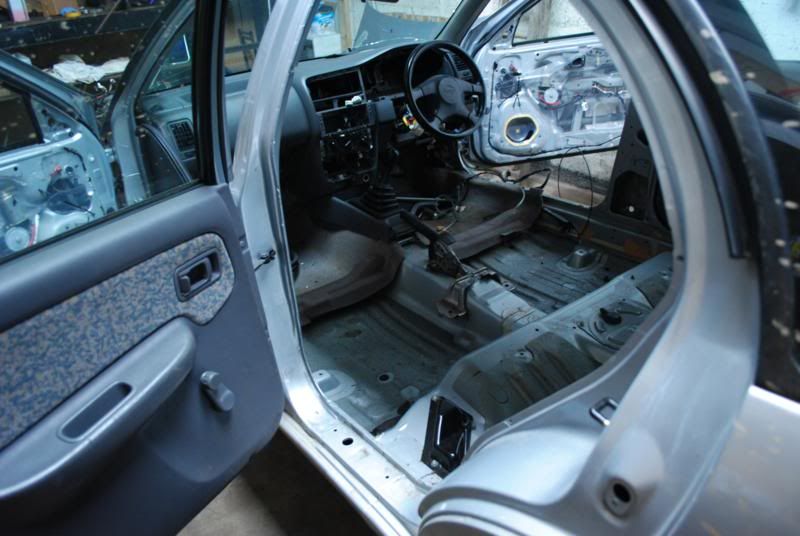 As the pictures show ive removed all the interior and wiring looms from the rear of the car, ive also removed the brake pipes. Ive left the handbrake cables in place as the h/brake will be kept (to stop it rolling away with all our baycon!). Sometime this week im going to remove the fuel lines and tank then start to weld in some bracing ready for the big cut, which will be happening the weekend after next
Progress will probably be slow as ive got other things to get on with and another car to save up for, but it WILL be attending JAE
Cheers :flowers: