Hans's 1998" N15 - Lowrider!
Hi guys (and girls) at the AOC forum
Long time since ive been here now.
The last year has been quite hectic for me. Ive been in the Norwegian Navy coastguard, catching scottish, british and irish trawlers overfishing in norway!
(Has to be said, there aint many cases where we have to go "legal" on the UK fishing boats). Nice fishermen!
AAAnyway, since ive been out at sea for a year, my Almera has lived a life in the garage as they say.
I parked the car in the barn, and pulled over the cover around August 08, and it stood still until May 2009. Then i brought it out, and the first day out, i had a broken rear window, and someone had broke in to my car, and stole my whole stereo...
So, then i had to get a new window, and a complete new soundsystem, witch i got... I went "up" on the ladder now, gettin rid of the old Boss/FOCAL system, and replacing all with ALPINE parts. Alpine headunit, subwoofer, rear and front speakers. Sounds excellent!
Then, i figured out that i had to change out my exhaust system, and since i got the 4-2-1 banana-manifold, i got a new system from the manifold and out (DeCat), 2.25" straight out, with 2 silencers. Perfect noise, and "all round efficiency"
Late last year, i bought myself a set of Sentra Halo (Angel eyes), but without any front grille.. and i got tired of driving around without a grille, so i got back to the clear original lights. And i sold the F1 style mini carbon side mirrors that i had, they just were to damn small!
So now im back to basics, and i thought that i was done spending money on the car.. until this weekend.
Since im moving to oslo, im keeping my car, and taking it with me. And to "celebrate", i bought:
* A set of new spark plugs, and plug leads. NGK Platinum plugs, and some wicked spark plug leads
* 3 Slat JDM Pulsar grille (VZR)
* OMP Front upper strut brace.
These parts will be mounted when i get back home the 28th of July.
Then there is the list of what im going to order the next payday:
* New rear bumper (SEEECRET
)
* New adjustable bucket seats (Leather)
* MOMO Floormats
* Roof-spoiler
* Maybe new rims
When these parts are on the car, ill "chill" until the upcomming winter, when im starting to convert to manual gears.
Well, thats all for now. Adding a few pictures!
These were taken before i went last year!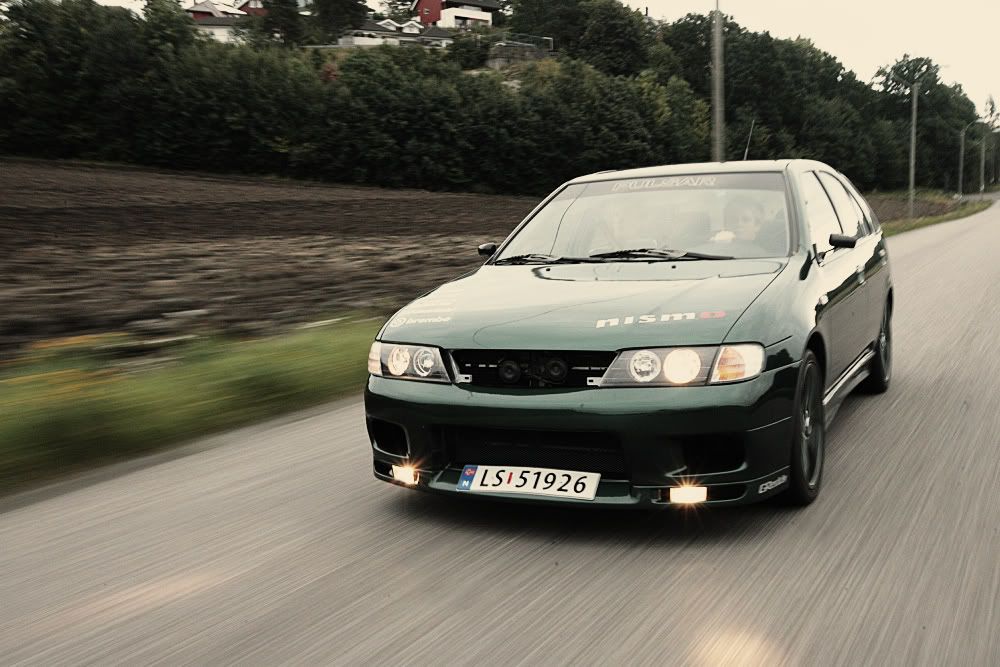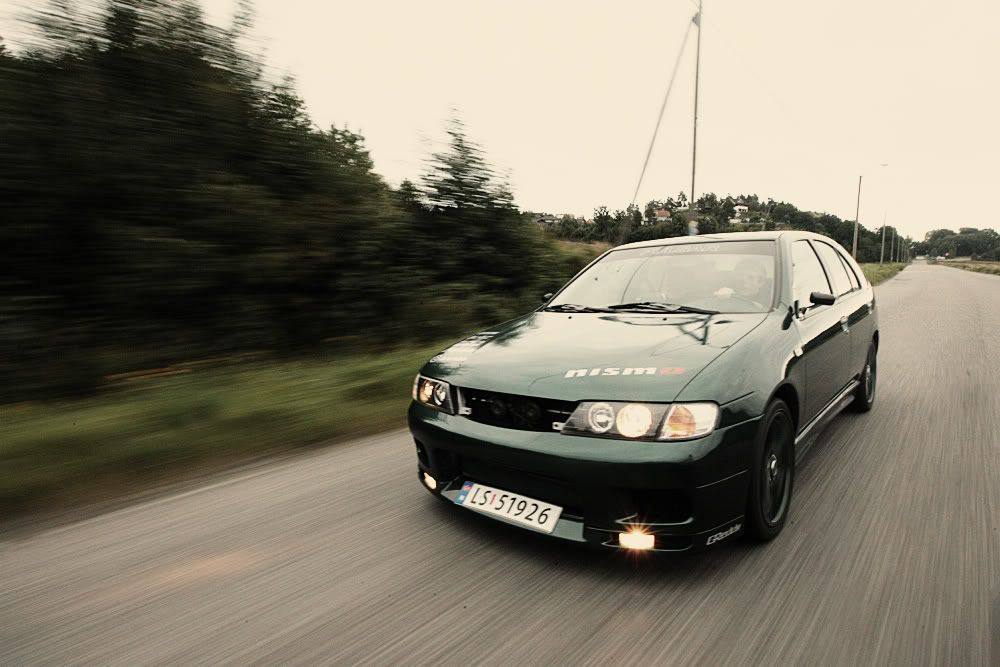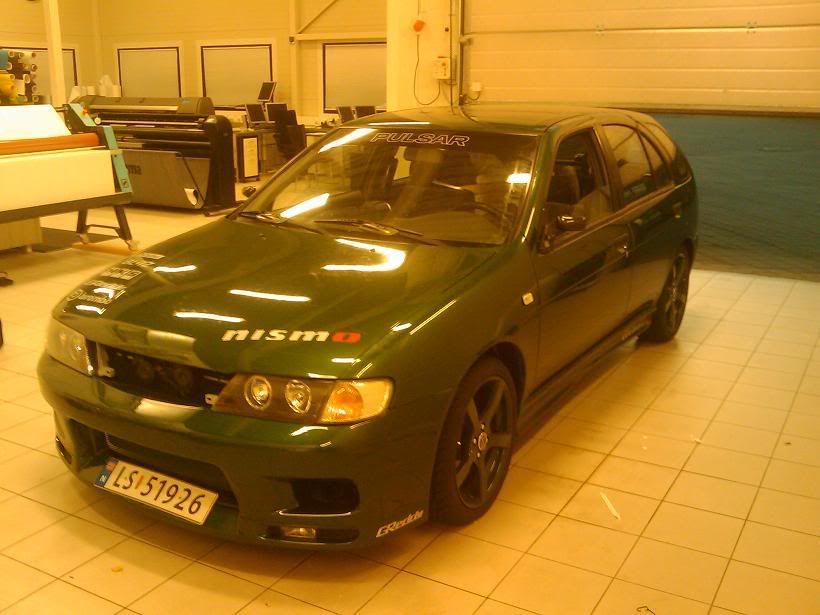 Then, the latest pictures: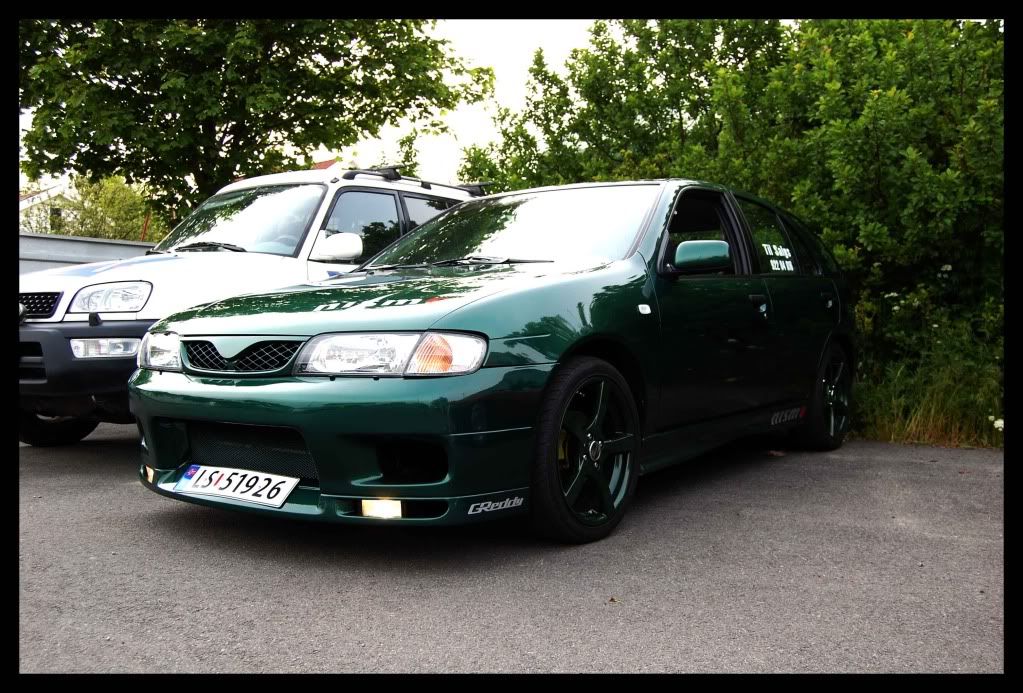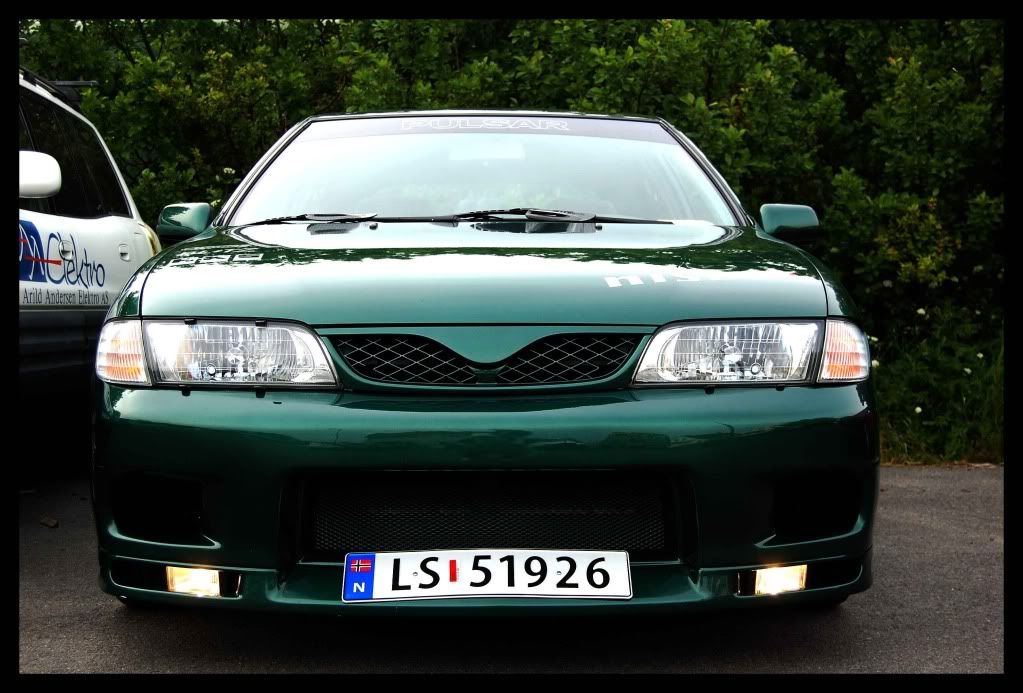 My new exhaust: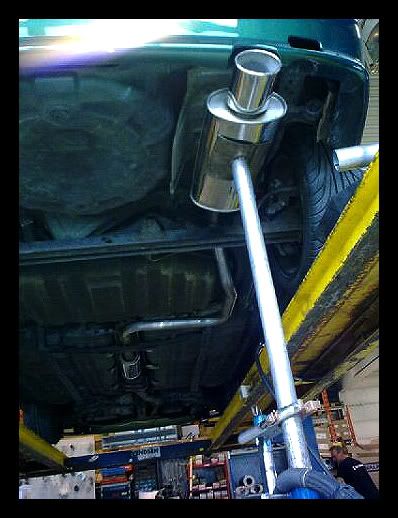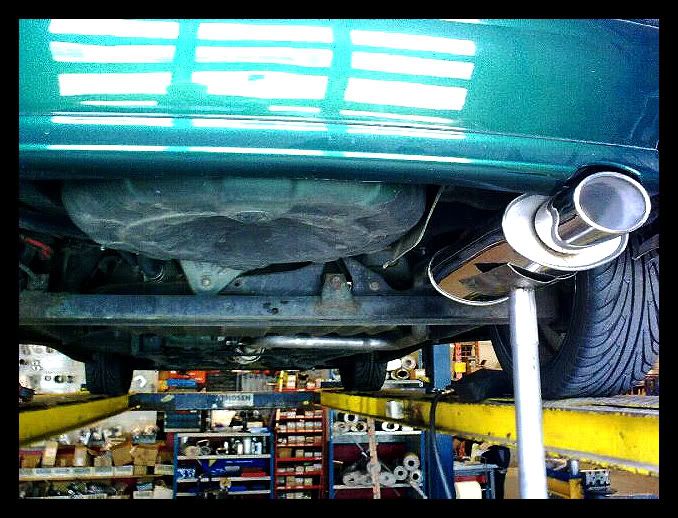 Engine bay: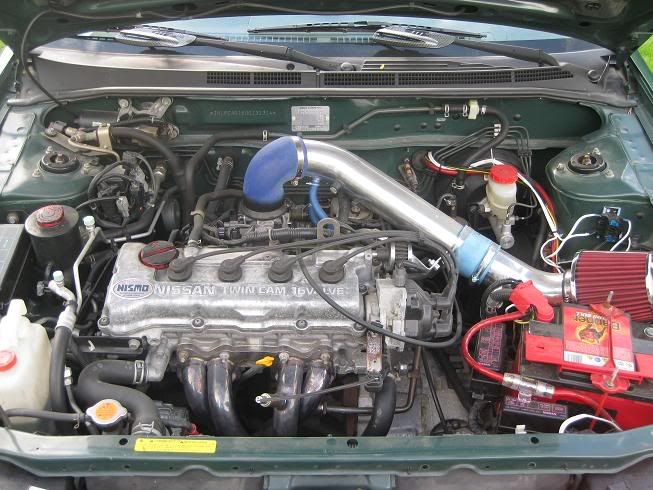 And at my friends cabin:
And the parts that i bought, that are just waiting to be mounted: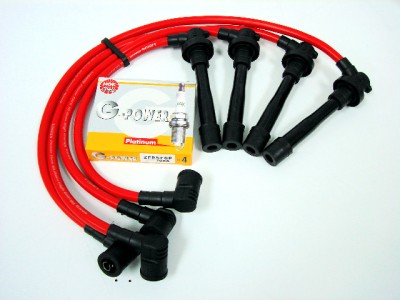 Thats pretty much it, really. When im back home the 28th ill start mounting the parts, and taking some new pictures aswell. Probably goin to respray tectyl underneath as well.
Ill keep you posted!