*Updates*
Have
Fidanza Flywheel
ACT HDSS Clutch
Resonated Decat,(Replaced with straight pipe)
Powder Coated black GTi wheels wrapped in T1R's
Debadged,
Dewipered,
Debumpstripped,
Fog light duct with cold air feed,
VZR rear clusters,
New rear dampers,
Serviced,
Cleaned polished and the summer wax applied,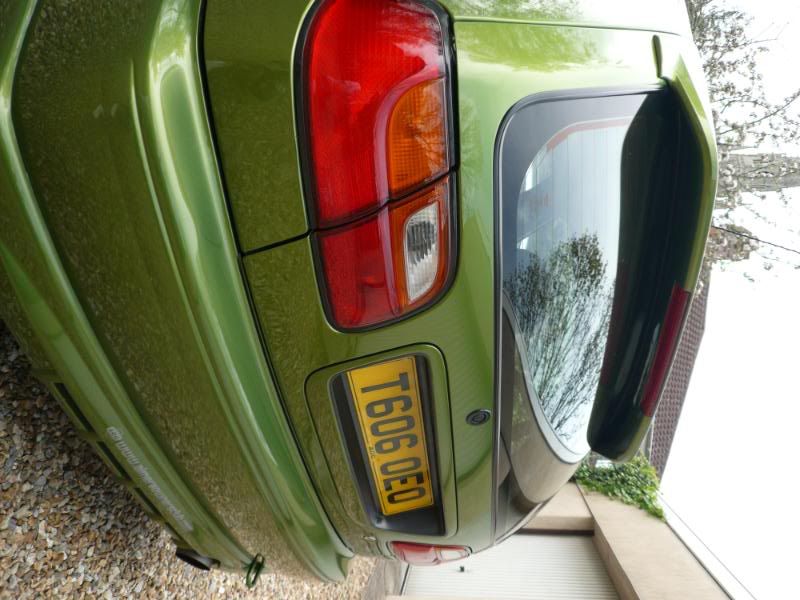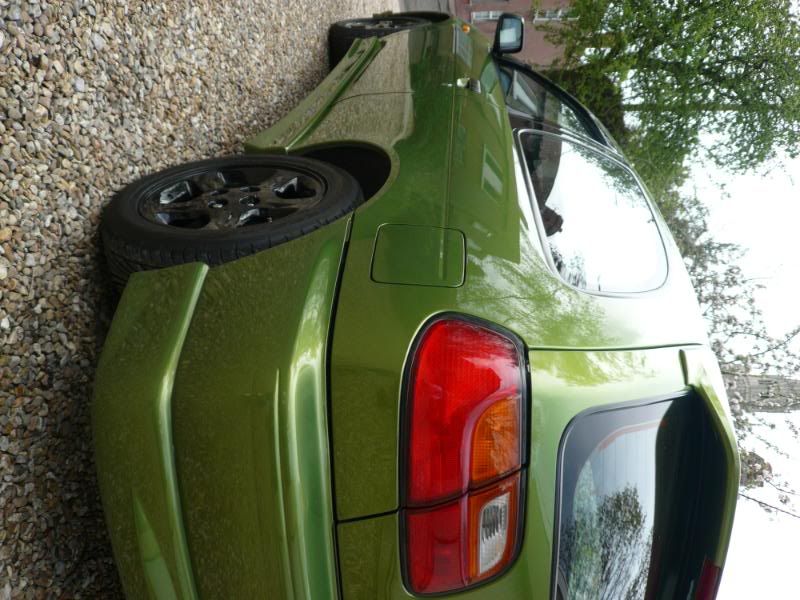 Have had it since February, Many of you would have seen it at JAE although the weather never really did it justice, but Im yet to do a write up.
Standard when I got it although it did have some clear side repeaters.
First job was a service, Oil, Oil Filter, Fuel Filter, Plugs, Leads.
I then removed the Clear repeaters in favour of the OEM orange ones, and performed the wiper Mod with a Punto wiper,
and I added my Wind deflectors from my first GTi.
Once I had done that I changed the brakes Disc's and Pad's,
Standard discs from buypartsbuy, and some EBC Yellow for the front and some EBC black on the rear.
Next on the list was the exhaust which was blowing from the back box, it was replaced with a Header & Downpipe from the ebay groupbuy,
and coupled with a 2.5" Stainless steal cat-back, then later a Decat, noticed some very good gains from this.
I also added an APEXi Power Intake filter which was bought through the groupbuy from the NPOC,
Since then though I have bought an SSAC Header & Downpipe, with the 2.5" Downpipe,
which I have fitted and noticed some gains from this aswell.
When I fitted the Decat I fitted the Fidanza shortshifter that I had, a big difference, noticed with this a much more precise shift.
Made a Leather gator for it aswell which I am very happy with.
I have also purchased a JDM 2-Slat Grille, which I have had sprayed and fitted.
I am waiting for the Coilovers from the groupbuy, and I am currently putting money in the pot for some JWT SR3 cams,
a Fidanza flywheel and a new clutch along with some Braided lines and 5.1 fluid.
I am also planning to have my wheels done black and wrapped in some Toyo TR-1's that are sat in my garage.
So today I gave her a good ol wash, polish n wax,
Rinsed it down with the hose, then washed with Meg's shampoo rinsing the mit after every pass,
I then went round with some SRP, and some EGP, I finished it with some Colignite 467 wax and Im very pleased with the results,
Here she is as she stands.
Thankyou,
Sam.