Well, I listened to the advice of the wise members on here, and put the BPO gti out to pasture.
I've replaced it with Wraiths Noisy red gti!
I'm really happy with it and it drove the 290miles back home without fault, I must say Stuart is a top bloke and went above and beyond what's expected of a seller
I couldn't have wished for more!
The car is great, I love it
Couple of rushed pics.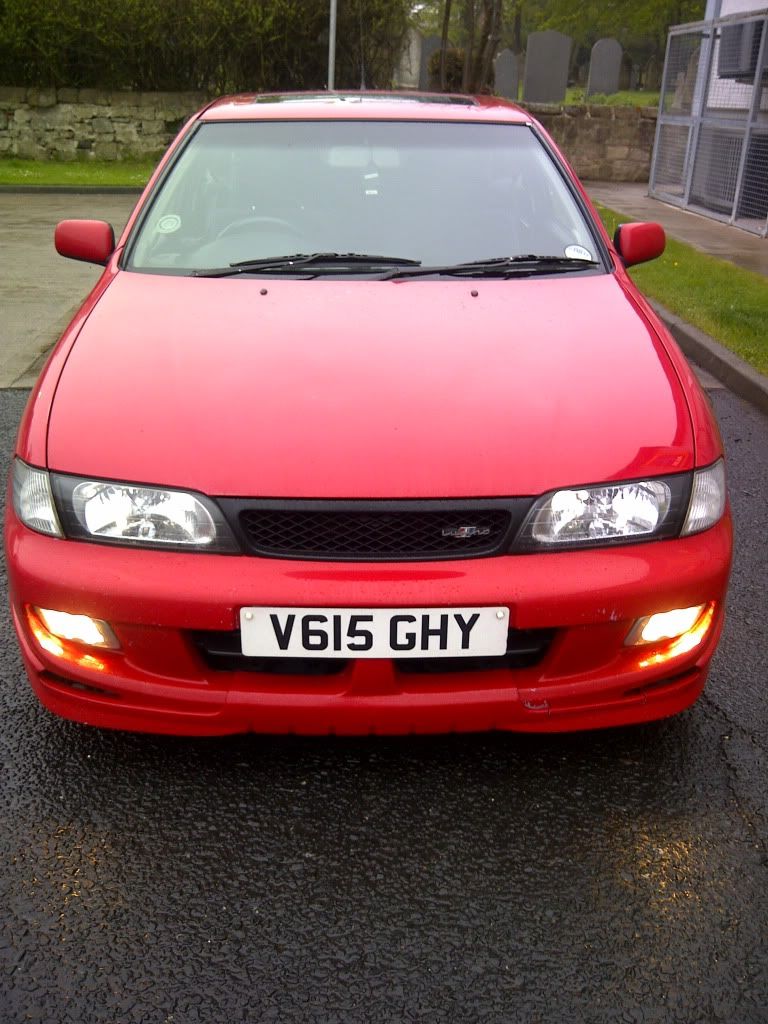 Current spec
Engine
JWT S3 262 degree camshafts.
Ignition timing advanced to 17.5 degrees.
K+N viper enclosed CAI / cutom hard-pipe.
SSAC 4-2-1 Stainless Manifold . Standard Cat, janspeed rear silencer.
XTD Lightened Flywheel.
ACT Uprated Clutch.
Nismo FPR.
Magnacore Leads.
Coming soon +T with many new parts.
Chassis
Braded Brake Lines.
Stock Gti brakes
PI 40mm Lowering Springs.
White 15" replica Enkei alloys / yokahama prada / proxes combo
In the pipeline for chassis is, coilover kit and many poly bushes!
Also FTO front brake conversion coming soon.
Bodywork
Lucino Grille
Team Heko Wind Deflectors.
Chrome Almera sill trims
De-globed indicators.
Standard P2 bodykit.
Interior
Standard P2 cloth interior.
Kenwood Head Unit. (aux-in and USB socket mounted in dash button blanks).
Pioneer speakers, kenwood 4 channel amp to run speakers, 10" active sub
Colour-coded Nissan DIN blank.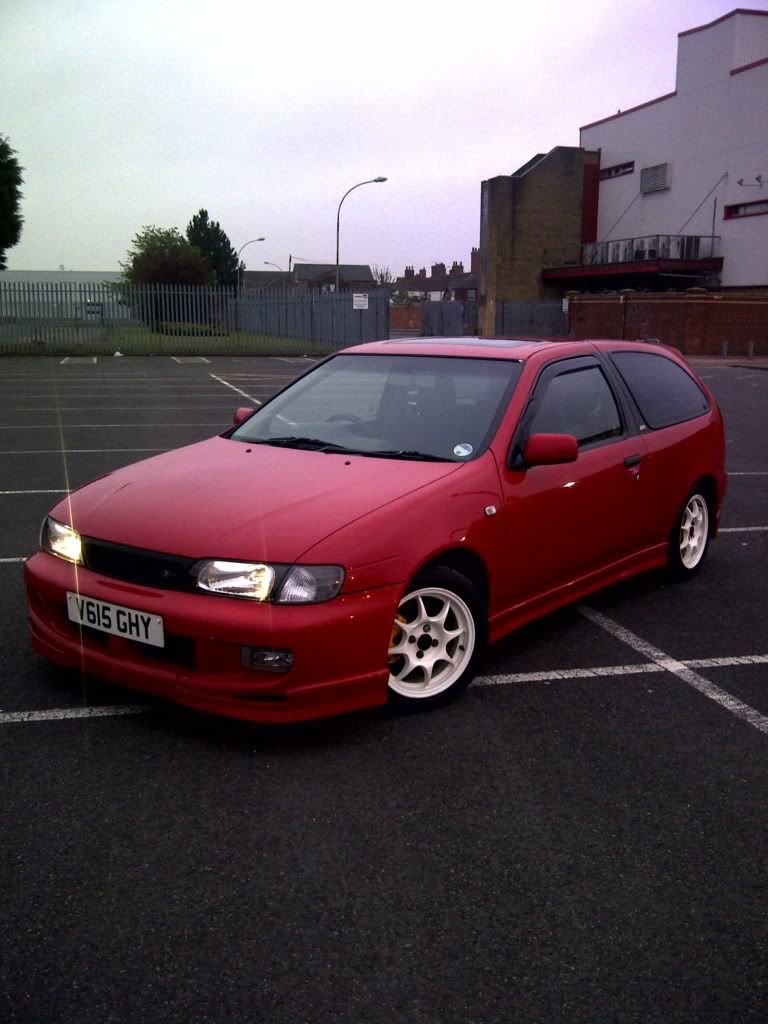 Back home just near Grimsby docks.
Having only picked it up on Saturday we are still getting to know each other but I think we're going to get on great! Wraith has done a great job looking after it and its a really good base to start from
So a brief outline of what's to come.
I'd started to gather parts for a turbo conversion on my old gti, and that will continue with this one. I've still got quite a bit to get and I was hoping to have it ready for japfest2 in July, but It might be September for JAE now?
I'd like to fit some coilovers on and poly bush everything, and I picked up some FTO brakes at japfest.
Also as described in wraths for sale thread there are a few cosmetic bits to sort. I will be ggetting the car repainted at some point this year and making it look new again!
I'm not looking to build a fire spitting track car, but a super clean all rounder thatn can cope with everyday driving conditions but will still rinse much more expensive machinery!