1996 Autech GTi
So this is the father's new ride to succeed the GTi.
Nothing wrong with the GTi, this weekend he was saying what a fantastic car it was, and having driven it myself I can say it is bloody awesome, BUT....
A) This Autech came up for a good price
B) Lower mileage, no rust
C) Its an Autech
The GTi is being reverted to standard and sold, and the bits and bobs either donated to this or being sold on.
So, after having put down a deposit without having seen the car (Always a risky situation), friday night I got the train straight from work in Bristol, 3 hours to Leighton Buzzard whilst Dad drove the land rover down with tools etc just in case anything should go awry. Had a look round the car and very impressed, it had been in a low speed collision, the bonnet and slam panel were bent, but the bumper had been repaired.
Satisfied, we handed over the wonga (insurance already sorted and MOT booked) and drove the 3-4 hours back to Yorkshire (Landy has trouble over 65 so a slow and steady pace).
I'm pretty sure we set the record for 'Most police cars passed in one trip'.
Made it in the end. At a service station on the way I yanked out the slam panel in the time-honoured corbs crash repair way and shoved a P2 grille in.
MOT saturday morning...
Passed first time, no advisories
Taxed it, got home, corrected slam panel and bent the dent out of the bonnet with my hands, swapped 2 slat grille then onto the moors to 'compare' the 2.
What can I say, the GTi is savage but the autech is one step away from a rally car. LSD gearbox coupled with better suspension and good downforce makes it awesome in the corners. It's not slow either, especially for standard condition.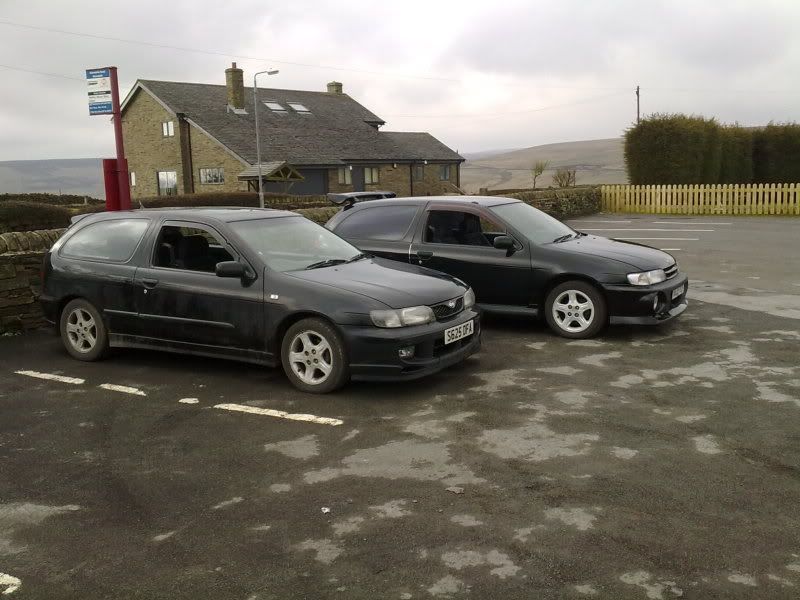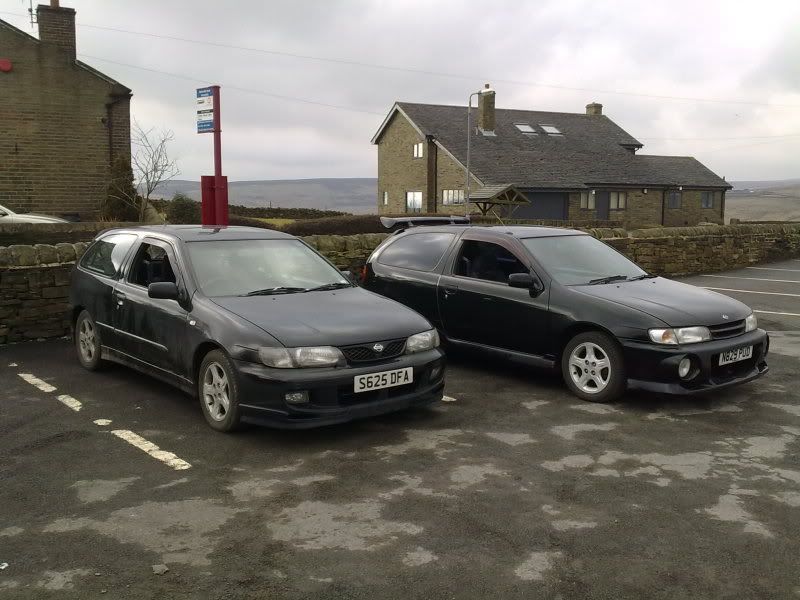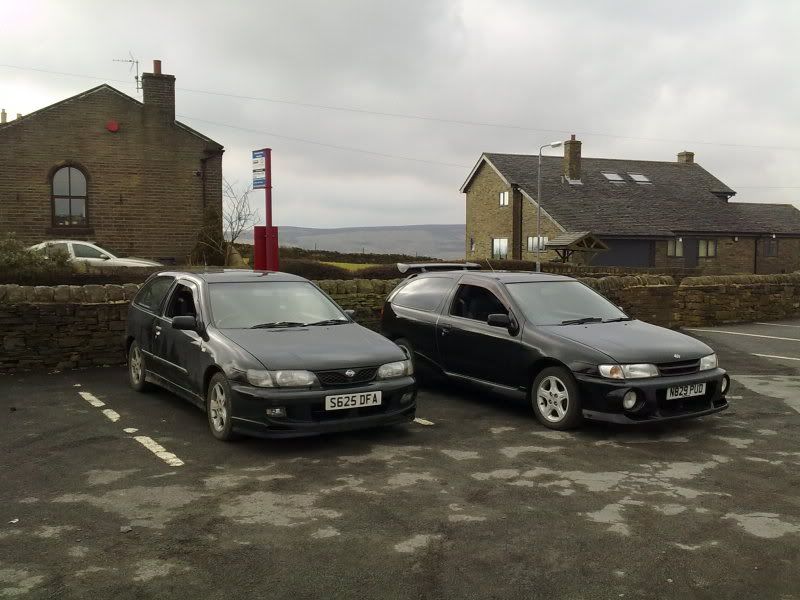 On sunday we tidied up a few things, took the stupid silver strips off the doors, new air filter, changed the wheels over (Toyos all round now). I have a few more pics of the journey etc I'll put up when I can.
And Dad's verdict...
'Probably the best car I've ever driven'